Writing Contest: Cover Letter & Teaching Philosophy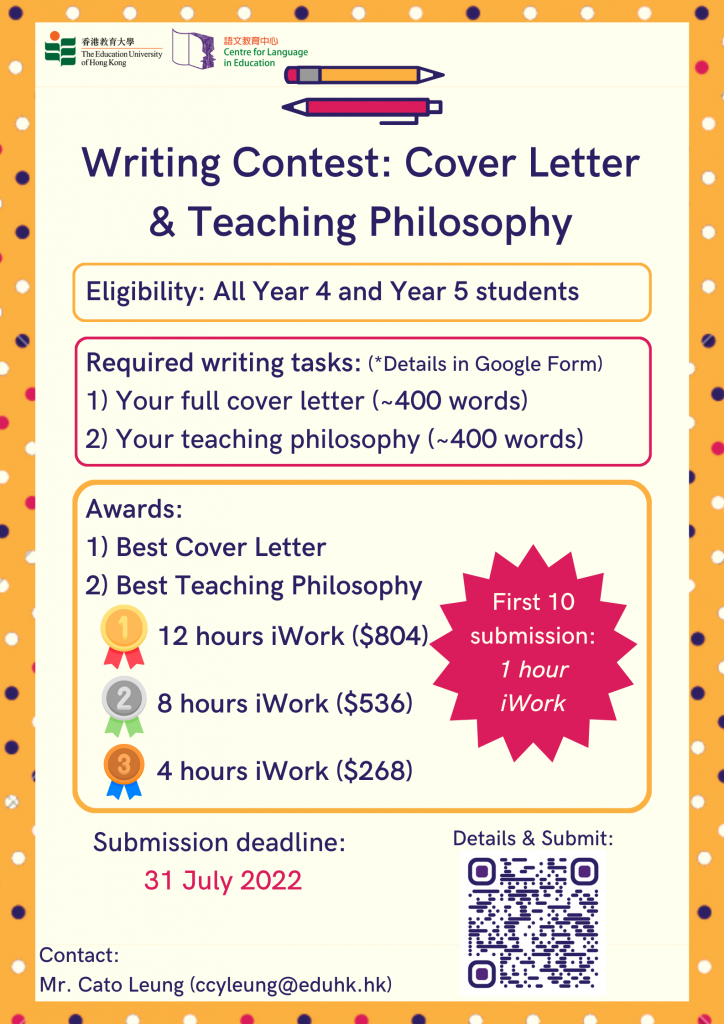 In order to facilitate students' learning of workplace English as well as to prepare them for the job hunting process upon their graduation, Year 4-5 students of EdUHK were encouraged to join the competition in July 2022. Participants were required to submit cover letters or/ and teaching philosophy statements for other students' autonomous learning and as supplements to course materials of the CLE.   
Prizes for best e-portfolios: Students whose submissions were selected received certificates and special prizes (Details as shown on the above poster).
Three cover letters and three teaching philosophy statements have been selected. The results are shown on the next page.